The Faster, Smarter, Easier
Way To Work Online...
Let Us Do The Hard
Work For You!
I already know what you're thinking...
''Yeah, yeah, yeah, I've heard that before.''
Hold On! We do things differently here. Take a few minutes and discover exactly what it is we do for you that others can't or won't. Because what we do is unique and it will work for you...
If You're Struggling To Make Money?
If You're Overwhelmed or Have Information Overload?
If You're Tired of Trying But Never Getting Results?
If You're Fed Up With Running in Circles and Never Getting Anywhere?
If You Want Your Business Built For You At a Price That is Easily Affordable?
If You're Ready To Take Action and Get Results?
Then read this page today--Not tomorrow or next week, read it now and make today the day your online business takes a turn for the best...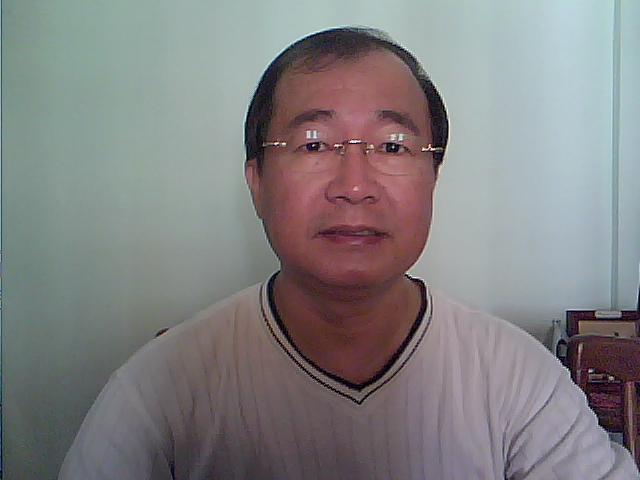 My name is Patrick Lim and let me tell you right up front that it doesn't matter what you've done in the past online or what kind of results you've had or what your experience level is.
What does matter is that you're here and you're ready to take positive action to get your business moving forward, making money and sticking with it.
As long as you have a legal product, program or service to sell--NO hate, racist, gambling, porn, pyramid, terror or some other junk site--then what I'm about to tell you will work for you.
Whether you're involved in: MLM, Affiliate Marketing, Give Away Sites, List Building, Niche Products, Income Opportunities, Traditional Business or any other legal business, you must advertise or your business fails.
You don't need mentoring
You don't need more training
You don't need more e-books to read
You don't need to try and figure out the Internet maze
What you need is the same as any company and that is Advertising
There is no secret to working online like the so called Guru's are trying to tell you.
You have a website and you advertise it!
That's it and that's all you need to do and if you consistently and continuously advertise and you have a product, program or service that you believe in and you stick with it, then you will succeed.
ATTENTION
Introducing the 12SC I CAN. This service
will revolutionize the way people work and make money online because it is easy and affordable.
Today Can Be Your Best Day Ever Online
And Today Is The Day You Take Control Of
The Internet Monster And Secure Your Future!

Yes, It Will Work For You!
Yes, It's Very Affordable!
Yes, It's Extremely Easy!
With the 12SC I CAN:
There is Nothing for you to learn.
There is Nothing for you to sell.
You simply give us the URL you want to advertise and we do the rest!
WARNING...
This offer is NOT for freebie chasers who won't spend a dime advertising their business. The 12SC I CAN is for those who are serious about succeeding online and will stick with their program, product or service and make it work.
With the 12SC I CAN--You Can Succeed Online.
It will only take a few minutes to read this page and learn the following:
Why people fail online
What we're going to do for you
Why we're doing it
How this will help you
The price of the 12SC I CAN program
How the 12SC I CAN program works
What you can expect
Give you detailed instructions on what you need to do
Some final thoughts
Are You Ready? Let's Start With:

The reason most people fail online is not because they don't try or because they're not smart enough to succeed. The number one reason most people fail online is lack of advertising.
I had a guy call me the other day and was wondering why he was not making money when he had over 200 hits to his site in the last 3 months. 200 hits is a very small and insignificant number--especially when you spread those out over 90+ days. That's barely 2 hits a day!
He was not stupid, he was mislead by some company that promised instant riches with just a few hits a day. Yeah and I can run a marathon without breathing!!! The point is you have to advertise your business and you have to do it consistently and continuously.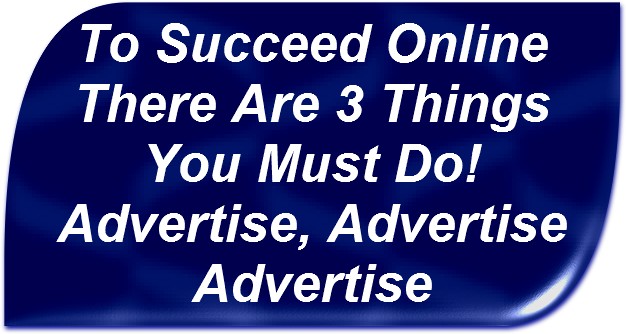 Advertising is what it takes to succeed online or offline and this will never change.
No advertising--No success. It's that simple.
Advertising demands more than placing a link at a Traffic Exchange or posting a banner someplace. Advertising means you are constantly placing ads for your business--every day and every place you can.
The problem is that many people cannot afford to advertise heavily and/or they don't know where to advertise and/or they don't have time to advertise or if they do advertise, they don't get the results they expect. The blame for the last issue is all on advertisers because too many of them mislead people with fake statistics or unrealistic expectations.
There is absolutely nobody who wants to succeed that cannot succeed because with the 12SC I CAN we do the hard work for you and now let me tell you what we're going to do for you.

With the 12SC I CAN we will do the advertising for you and not just a little advertising in one place, we will be doing massive advertising in a lot of different places to a lot of different people so you are going to get exposure for your business and this is the key to succeeding in business because the more exposure you get, the more money you're going to make. Remember, No advertising--No success!
The bottom line is you will get more and better advertising with the 12SC I CAN than you would ever be able to get on your own--even if you spent 5 - 10 times the amount we charge.
We will have what is called high-power advertising co-ops for our clients and this simply means that by combining the resources of many, we will be able to purchase more advertising than any one person could ever buy alone without spending hundreds of dollars a month and hours every day looking for advertising.

We understand people are struggling to make their online business successful. People get involved with something and they face the "now what" syndrome. They are told to advertise, but where, how, when and why are all left out and there are so many junk advertising services on the Internet, even when they do advertise they waste money on places that don't work.
We realize that with just a little help, people can see positive results with their business. Advertising is not something you can learn in a week or month or year and since we have been advertising online since 1999, we know a little something about it and we know we can help those who are serious and sincere and will stick with us.
Many people try advertising services or they buy their own ads and the results are either poor or not what they expected so most quit advertising thinking it does not work or they waste their time surfing traffic exchanges or reading emails for credits so they can send their ads to others who are only reading the emails for credits and have no intention of buying anything else. It really is a big visious circle that never ends--Until Now!
Advertising does work when you do it consistently and continuously, and you don't have to spend a fortune or spend weeks and months learning to advertise. You just need the 12SC I CAN service to help you. This brings us to "how this will help you".

The 12SC I CAN service will help you in many ways but mainly it will help you get the online traffic you need to produce results in promoting your opportunity, service, product or program.
Imagine how easy things will be for you when you don't have to worry about advertising or building your business alone any longer. You simply give us the link you want to promote and we do the rest. Yes, it really is that simple.
Plus, in addition to the advertising we do for you, we also give you a lot more because you will get a full account in the 12SC Online Marketing System which will give you access to every online tool and resource to help manage your growing business. Tools such as your own Autoresponder, Ad Tracker, URL Rotator, Capture Page Creator, Contact Manager and more.
While we take care of getting your business exposure, sign ups and sales, you can use the tools and resources in 12SC to simplify things even more and be ready as your business grows.
And, since we're doing the most important part and the hardest part of online business building for you (the advertising), you have more time for other things like spending time doing what you love or with people you want to enjoy life with.
I know that working online from home has provided me the opportunity to spend a lot of time with my son and this is time I would not trade for anything.
With the 12SC I CAN service, you'll get what you need and you'll save money and your cost to get involved with this new and revolutionary solution will come back to you many times over. So just what is the cost? Let's get to that right now.

The total cost of the 12SC I CAN is only $14 a month. No fine print, nothing else to buy and you will get a completely automated service that will build any legal business you're involved with. Remember, no hate, porn, terror, pyramid or any site that promotes anything illegal.
You're not locked into anything, you can quit anytime you want and there are no setup or cancellation fees. We've kept the price affordable so you can get in and secure your place now without breaking the bank.
ONLY $14 a month will put your business on auto-pilot and this is exactly what you need to take the stress off working online. You need advertising and you'll get it. You need online tools and resources to manage your growing business and you'll get them.
So you get both 12SC and the 12SC I CAN service for only $14 a month because we want our clients to succeed without spending a fortune.
Yeah, I know everyone is telling you that you can make money for free and you can advertise for free and you never have to spend a dime to make millions. If you believe that crap there is no sense in reading any further and you can keep on doing what you're doing.
Free advertising is a waste of time because you'll spend hours searching for free advertising services and posting at free advertising sites, reading emails and clicking links and all you get for your effort is a bunch of freebie chasers who will never buy anything online.
Invest $14 a month and get consistent and quality advertising for your business because our co-op works, 24 hours a day, 7 days a week, 365 days a year. It Never Stops!!!
This means that for less than 2 cents an hour, your business will be promoted for you and all you do is give us the URL.
And now let me tell you how it works.

The 12SC I CAN program currently works in conjunction with our 12SC marketing system. 12SC is an online tool and resource center that gives you access to all the tools and resources you need to run any legal business online.
The cost for 12SC is only $14 a month and this is what you'll be signing up for. For a very limited time, we are including the 12SC I CAN service with all upgrades in 12SC.
With the 12SC I CAN, you don't have to write any ads, you don't have to spend time searching for advertising or wasting your life at Traffic Exchanges. You will NEVER get any emails from us to buy anything extra. You don't have to click on ads. You don't have to sweat any details. Just give us the link you want promoted and we do the rest...
You can use a capture page, a sales page, squeeze page or any other type of webpage you want people to see. We recommend you use an ad-tracking link so you can monitor results and since you get one of the best ad trackers online with your 12SC account, you're already covered there as well.
If you already have an ad tracker and want to use it, that is fine too.
It's that simple and it's that complete. We know we can get the traffic and prospects you need and we know you'll see the results of our efforts but we also don't want people coming in with unrealistic expectations so let me tell you what you can expect.

First of all, don't expect miracles and don't expect to retire next week or next month. You're building a business and that's not going to happen overnight, but it will happen if you join us now and stick with it.
Advertising is like breathing because if you want to survive, you never stop doing either...
With the 12SC I CAN program, you will get results but you need to be realistic. Your site will go live in our co-op within about 48 hours of us getting your link and from that day forward you'll get consistent advertising and you'll get traffic and prospects and that is what you need for your business.
Now, let me be very clear on something. The 12SC I CAN program is not a guaranteed sign up or guaranteed sales service. It is consistent advertising and this is where sales come from and sales means money to you.
You WILL get sales because advertising is the one service that everyone must have and advertising is the ONLY way to get sales and make money.
And remember you will also get all the tools and resources you need so you can better manage your growing business.

If you have read this page, you know that the 12SC I CAN program is designed to fully automate your online business. You'll get advertising, tools and resources to run and manage your business and you'll get everything for only $14 a month. Nothing else to buy, no fine print and all you do is sign up at 12SC below, upgrade at $14 a month and send us the link you want to have promoted. That's it!
This is not something you ponder and come back to later. This is not something you have to think about. Now is the time to take action and get started and let the 12SC I CAN program take care of you.
Step One: Click on the Get Started Now button below and get your free trial account in 12SC.
Step Two: After you get your free account in 12SC, you have 5 days to upgrade and get the $14/month rate, but it won't take you that long because the sooner you upgrade, the sooner your advertising starts working for you and at less than 2 cents an hour, there is nothing that comes close to us.
Step Three: After you have upgraded, fill in a contact us ticket at the 12SC site and send us the link you want us to advertise.
Step Four: Actually, there is no step 4 because the 3 steps above are all you have to do!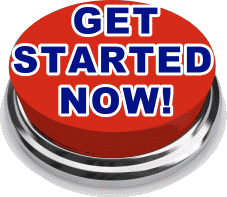 I've been working online full time since 1999 and I've seen programs come and I've seen them go. I have seen about every scam, hyped up junk program and get rich quick offer you can imagine.

You may have doubts about the 12SC I CAN and you would be right to have doubts, but the difference with us versus other companies out there is we are not telling you that you're going to retire next month or make $100K a month.

What we're telling you is that you need to consistently advertise and you need to never stop advertising and spending your time in Traffic Exchanges or reading emails from Safelists is not going to cut it.

You need to have realistic goals and objectives and yes, I know many sites are telling you how thousands retire by using their program and people are making quiet millions (whatever that is), but the reality is that's not going to happen if you don't advertise your business and it's not going to happen if you don't stick with it.

Look, here's the bottom line. I do what I say I'm going to do and I don't hide behind emails or fake sites. My personal phone number is 703-560-1057 and I make myself available to my clients if they have questions.

It won't cost you a dime to sign up and look around 12SC and get more details on the 12SC I CAN and if you don't like what you see and what we say, you can cancel your free account and you will be immediately removed from our database and NEVER hear from us again.

However, be prepared to upgrade because the vast majority of our free members are upgrading for the simple fact that we are real, we give great value and we give you what you need. Online tools and advertising and we make it so simple that anyone can do it.

Get Started Today!!!
* marked fields are mandatory.